Long Distance Love Lie
from: Dee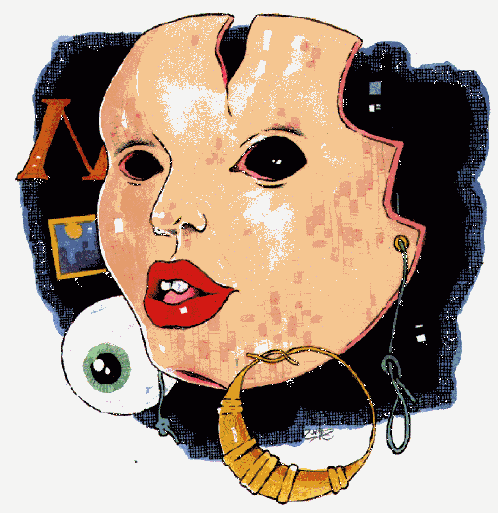 I have one for you that you may not have heard before..... I have caught my Internet boyfriend in a lie.... probably one of several.... and I am wondering if there is a chance left for us at all.
My instincts tell me no, but there is a small part of me that is hoping that maybe he can sort this out and be the man I always thought he was. We met through a personal ad... I responded to him... and we clicked immediately. We have been writing everyday since the end of February, but as of today we have never met in person because we live in two different countries. We have planned to meet in May of 2000 for a week.... it is the first time that we could coordinate our schedules as I own a business and can rarely get away and he is a teacher and Royal Navy reservist who has most of his days in the year scheduled far in advance.
We fell in love.... deeply we feel very quickly after we met.... we seemed to be the perfect match.... which I think is probably easy to do when one communicates in type written words only. Then we began with phone calls and found ourselves completely in love.... talking easily for hours....laughing, discussing deep topics, telling each other about our lives and childhoods. We then started considering a possible future together.... it was the natural flow of events.... when you feel so strongly about someone that is.
Well, here comes the lie.... recently I found out that he was corresponding with another woman..... I saw an email in his box from her and of course read it. (We had given each other our passwords so that we could check if our letters had been read by the other when we had not heard back) It seemed that they were planning to meet somewhere... but the words used by both were a little on the unfamilar side...as though they didn't know each other too well yet. Of course I questioned him on it, and he told me half the story and when I asked him to try again he told me the rest. Apparently she was someone he had talked to before we met and who had contacted him again recently asking if he was still interested in meeting.... he told me that they had been conversing through email for several weeks and that he didn't know why he did it, but he agreed to meet her. Then he said that when it came down to actually going, he backed out because he felt so attached to me.....hmmmm, this I still wonder about, but he swears it is true. Part of me wants to email the girl and ask her just so I will know, but that is just not my way of doing things. A week or so went by and I began doing a little research.... I found another ad... an old one placed at the same time as the one I responded to earlier this year....this one was strictly sexual.... and I made up a name and opened a new email account and responded to him as this alter-ego.
It was a test.... I wanted to see if he was being honest with me. Well apparently the response went to the mail account that I have the password to... although I never saw it there. He sent me a letter that day saying that he had received a response to an ad that he had placed a long time ago and that he put it straight into the bin without responding and he hoped that this won't cause further problems between us. I thought, wow, he is telling me the truth..... but then I went to the new mail account and there it was.... a response to the email my alter-ego had sent, encouraging further letters sent only 7 minutes after his vow of commitment to me. Ohhhh I was angry.... so I copied the part of his letter telling me he didn't respond and added below a copy of his response to my alter-ego and added "I am SusanV69". He said he was physically sick when he realized what had happened and now he is devastated by my decision that we are no longer more than platonic friends.
I do still care very much for him, and I suppose I still love the man I thought he was, but I don't feel I can trust him. What I would like to know, is what causes people to do things like this..... did it have something to do with the fact that our relationship was not quite real yet since we hadn't met? He has told me that after thinking long and hard he realizes that he would have never followed through with meeting anyone else.... he was just curious.... and says he is trying very hard to try to figure himself out and when he does he will tell me why he did all of this. He still writes me everyday.... not begging me to take him back, but telling me that he is so so sorry and that he is miserable about what he has ruined etc... So, what do you think.... is there still a chance somewhere down the line that I could ever trust this man?
MORE
about
Lies People Tell
ONLINE!!